The GOWDY Family
in Michigan
---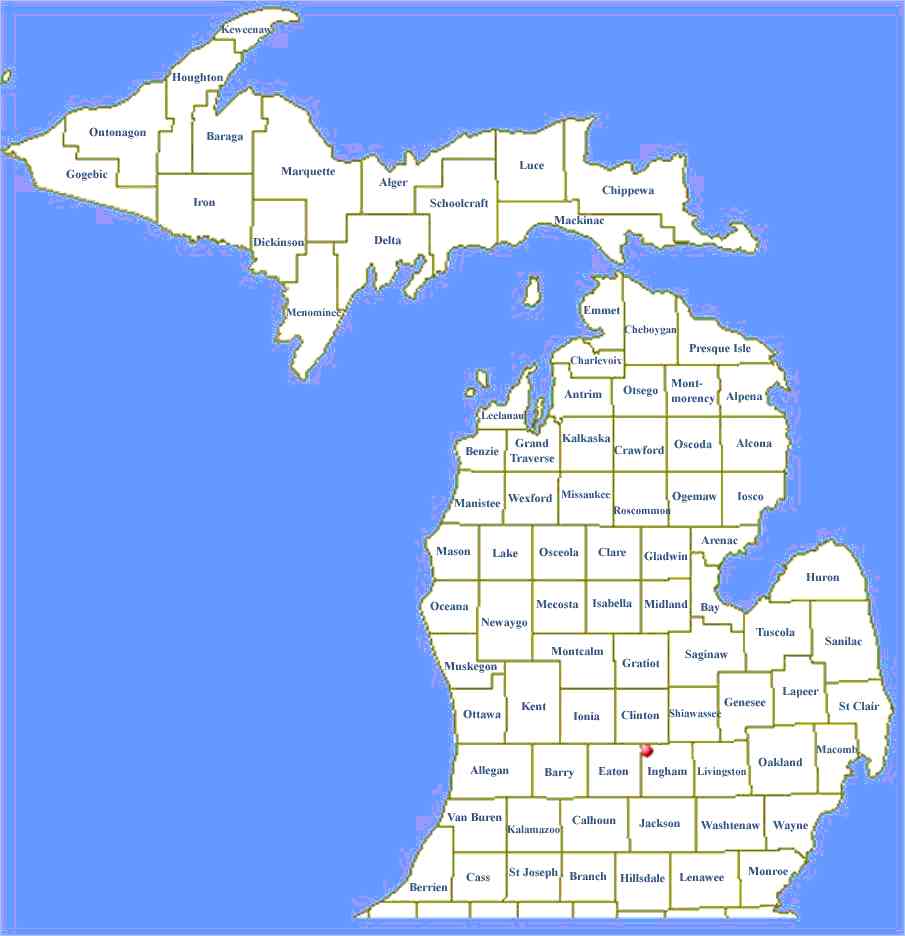 Gowdy-Morris Family Genelogy - submitted by Sonia
Detailed web site on Gowdy-Morris Family in the Michigan area.
Also web site has Nora Gowdy's diaries.
Franklin M. Gowdy - submitted by James R. Wray
Franklin M. Gowdy was born 1868 died 1926. Franklin M. Gowdy married Alma Mary Kamm (born 1872 died 1923. They married April 6, 1895 in New buffalo, Berrien County, MI. They had the following children: Nannene (1899-1967), Alma Mary (1902-1960), Franklin Kamm (1903-1973), Victor (1907-), and Howard (1913-).

John Goudy - submitted by Ed Slater
Ed stats his great-grandfather and grandfather, John Goudy, were from the thumb of Michigan. He states he remembers large Goudy family reunions at Goudy Lake, near Durand, in the 1940-1050s.
---
Hotlinks | Guestbook | Home| Coat Of Arms | Discussion Board
vernon@gowdy.org