The Gowdy-Goudy Family
in Florida
---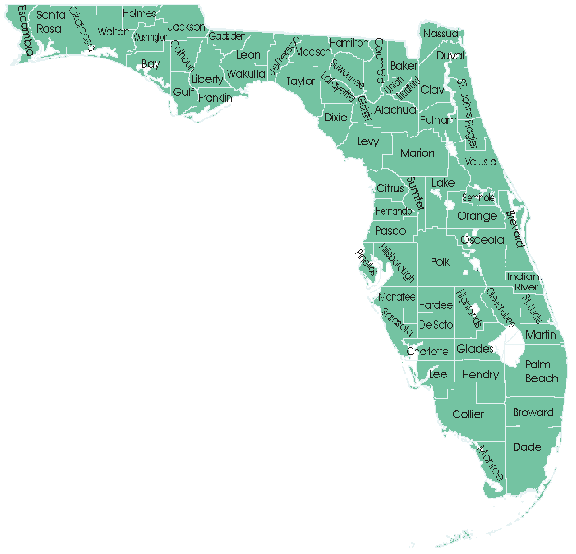 Karen Faye Gowdy - Florida
Karen Faye Gowdy Coleman born August 9, 1939, youngest of Vernon and Virgie Gowdy. Husband is Harold Gene (Pete) Coleman born March 23, 1939 of Orange Park, FL.
Daughter Lori Elaine Coleman Maier (husband Karl Douglas Maier) born December 2, 1959 of Safety Harbor, FL; and son James William Coleman (wife Elizabeth Canada Coleman) born March 29, 1961; granddaughter Grace Ella Coleman born October 3, 1997 of Jackonsville, FL.
---
James Ervin Gowdy - submitted by Richard Gowdy
James Ervin Gowdy was a descendant of James Gowdy and his sister Mary Gowdy. They came to America in the company of Ebenezer Gibson Sr. and his son Ebenezer Gibson Jr. and Mary Francis Gibson. According to Richard Gowdy his grandfather was Jefferson Beauragard Gowdy (born 1862) who was the son of James Ervin Gowdy.
In the early 1880's Jefferson Beauragard Gowdy along with his maternal grandfather or maybe uncle William McKenzie's family moved to North Florida where he settled down and farmed and even though could barely read and write he became of one of the best house/barn whatever builders anywhere; if plans were drawn he could built it.
He settled down and married Minnie Raker and her dad gave them a nice tract of land; they had two sons, Allard Leland Gowdy and Grover Cleveland Gowdy. A.L. Gowdy married Louisa Cornelia Council (lula mae) and had eight children and Grover married Gertrude McCallister; they had no children. Gertrude taught my dad and many of my cousins in school and was even teaching when I went to same school I was the first child who did not have her as a teacher since before my dads time.
A.L.'s children are Eunice Myrtice, Irma Ethel, Gilbert Harmon, Gernard, Oma Christine, Hellen Louise, Richard Lowell and Gerry.
Richard Lowell Gowdy is my father. I am Richard Forest Gowdy. I will fill in the children of my aunts and uncles later.
Gerry and Oma Christine had no children.
---