The GOWDY - GOUDY Family
in England
---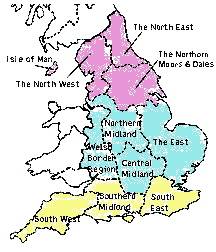 Andrew Gowdy - West Yorkshire, England
" My father was Eric Norman Gowdy. Born in Rosyth Scotland. His father was James Gowdy also born in Scotland. Origin unknown but died in Rosyth. My other relatives live in Auckland New Zealand."
---
Alfred Gowdy - submitted by Catherine Gowdy
Alfred Gowdy was born in 1869 in North East England and was a boilermaker and was fully apprenticed Plater in one of the major shipyard's in Sunderland.
---
George Gowdy - submitted by Bianca Gowdy
George Gowdy moved to England from Belfast in the 1940's and married a woman named Doris. George's sister was called Eileen and his brother Bob. Bianca Gowdy is the grandson of George Gowdy and also claims that she had a uncle Norman who moved to Australia before she was born.
---
Hotlinks | Guestbook | Home| Coat Of Arms | Discussion Board
vernon@gowdy.org